Past Youth Group events and activities:
Christmas Eve service, December 24, 2005
Best Gift Toy Shopping, December 2005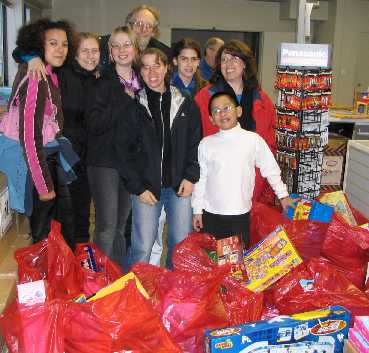 For the sixth year, the youth group collected and raised money for the Best Gift fund. This fund was started by the youth because they realized that needy children often get second hand toys at Christmas. They wanted to get these kids some new toys, so they decided to raise money and go shopping for toys and donate them to Sun Youth. We had a lot of fun shopping for the toys, and they were brought to Sun Youth. Thanks to all who supported us. This year 100% of the money raised at our Advent Concert in November went to this fund, as well as money donated later. The total was over $680.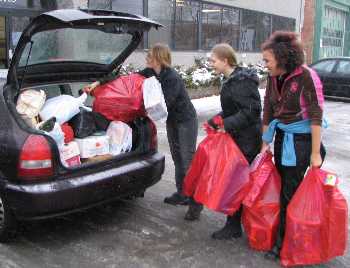 Christmas Pageant, December 2005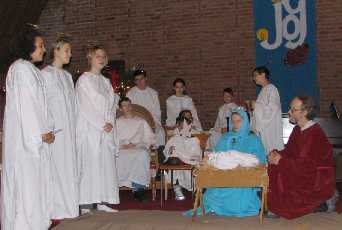 Trimming Sheri's tree, December 2005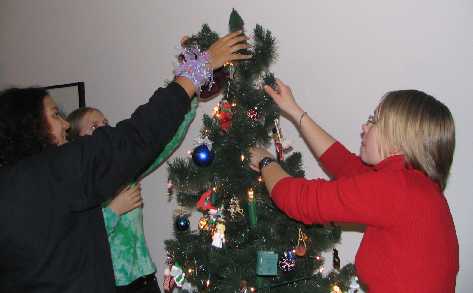 Advent Concert, November 2005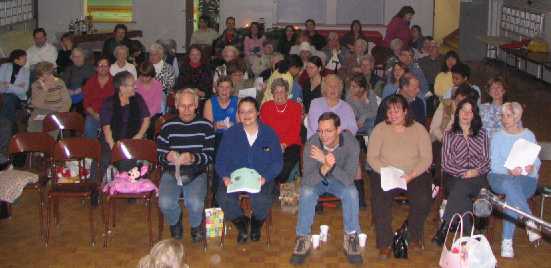 Thanksgiving display, October 2005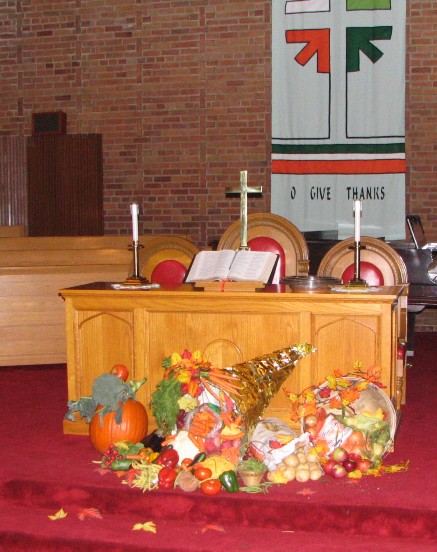 Bevan's Lake Retreat, September 2005
(more pictures from the retreat here)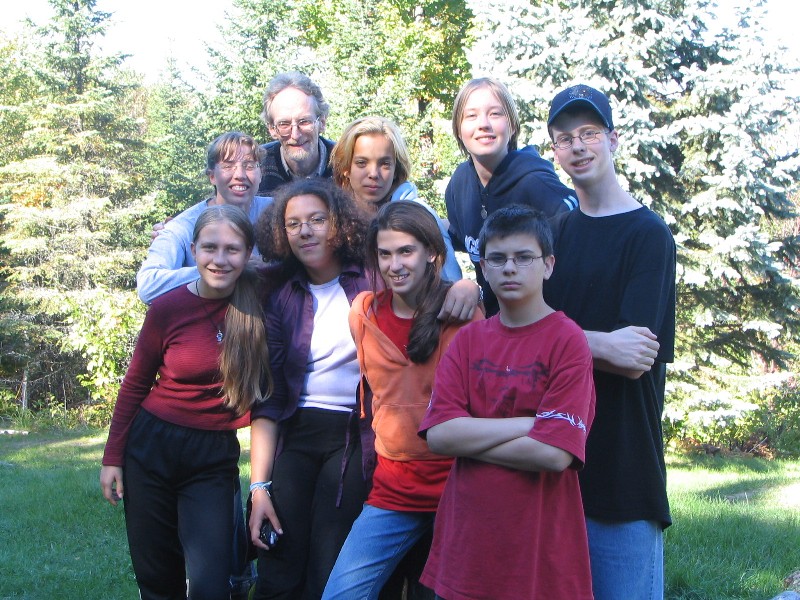 Easter Breakfast 2005